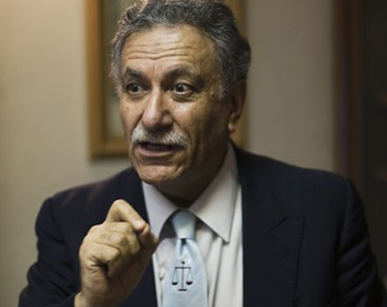 Mohammad Ali Dadkhah: Prisoner of the day
Kaleme: Prominent Iranian human rights lawyer, Mohammad Ali Dadkhah, was transferred to Ward 350 of Evin Prison in order to begin serving his prison sentence.

Mohammad Ali Dadkhah was sentenced to nine years in prison, ten years' ban on legal practice, flogging, and cash fines by Branch 15 of Tehran Revolutionary Court in July 2011.

Dadkhah is a distinguished human rights lawyer who has represented many prisoners of conscience including the Nationalist-Religious activists, Abdolfattah Soltani, Gonabadi Dervishes, Amir Kabir University students, Zanjan University students Alireza Firouzi and Sourena Hashemi, and Youcef Nadarkhani, a Christian pastor formerly on death row.

Mohammad Ali Dadkhah also represented cases where people had filed suit against the government for building the Sivand Dam in Fars Province, and for giving construction permit for Jahan Nama Tower, a highrise in Isfahan.

Dadkhah was first arrested in 2002 during wide arrests of Iran Freedom Movement members. His last arrest was on July 8, 2009, when Security Police arrested him and several of his colleagues at his offices and sealed his legal practice.

Mohammad Ali Dadkhah was a member of Center for Human Rights Defenders. Most members of CHRD, including Mohammad Seifzadeh, Abdolfattah Soltani, and Nasrin Sotoudeh are in prison at this time and Narges Mohammadi was released recently on medical furlough.
01-Oct-2012