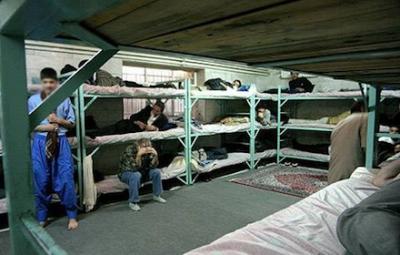 Mohammad Hossein Nakhai: Prisoner of the day
HRANA: On May 13, 2012, Security forces in the village of Khoosf near Birjand in Southern Khorasan Province went to the home of Mohammad Hossein Nakhai, 85 .

The forces who did not have a warrant, entered Nakhai's home, searched the premises, and confiscated a large number of Bahai religious books and his personal items, such as family photo albums and telephone books, with them.

Mohammad Hossein Nakhai was summoned to appear for interrogations at Birjand Intelligence Office the next day and when he did, he was arrested. Since then no information has been available on Mohammad Hossein Nakhai's charges and the status of his judicial case, though it is known that he is currently inside the Birjand Prison. According to Mohammad Hossein Nakhai's family, no lawyers in Birjand were willing to accept his defense, due to the harassment lawyers receive when they represent Bahai clients.

Mohammad Hossein Nakhai's wife who is 88 years old suffers from Alzheimer's disease and prior to his arrest, Nakhai was her sole caregiver.
13-Aug-2012