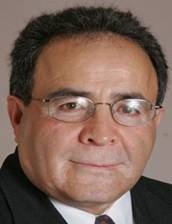 David Rahni
David N. Rahni is running for the School Board of Education in Somers Township, located in northern Westchester County, New York this May 19. Somers is a township comprised of seven hamlets with a population of nearly 20,000 and a historic area spanning nearly forty square miles.

The Somers Central School District presumably ranks among the top 5 percentile of all school districts nationwide. It is comprised of nearly 4,000 students, and with an annual budget approaching $100 million dollars. David Rahni is running against three other candidates including two incumbents on the current Board. Rahni's recent TV interview/debate and his position statement along with other candidates' profiles are available at nyjnews.com.

The candidates will soon be profiled on Journal News, the daily paper in the Lower Hudson Valley for possible endorsement of its editorial board. The candidates are also scheduled to partake in a number of forthcoming debates including the next moderated by the League of Women Voters at Somers Middle School at 7:30 p.m. on Monday May 11.

As a university professor and scholar, and President of Chemical Detectives, LLC, David Rahni, an American of Iranian/Persian heritage, has served with distinction in a number of community, professional and learned society institutions, and in international consultative capacities. His multifaceted contributions to the advancement of the Iranian-American Community through his prolific writings and community organizing are among his primary interests.
13-May-2009