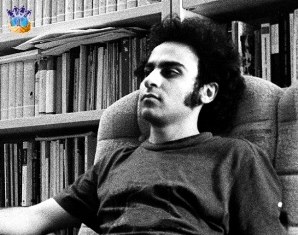 Soroush Sabet: Prisoner of the day
Committee of Human Rights Reporters: Soroush Sabet, an elite left-wing university student whose charges stemmed from taking part in left-wing protests in 2007, had been handed a 2-year prison sentence. On Sunday September 2nd this student was transferred to ward 350 at Evin prison to serve his sentence.

Judge Moghiseh notified Soursh's attorney Mahnaz Parakand of the 2-year sentence on November 2, 2009 and Branch 16 of the Tehran Appellate Court upheld the ruling.

Soroush Sabet, bronze winner of the Computer Olympiad in 2002, came in second at the Mathematics Olympiad the same year. In 2009 he scored the highest ranking, coming in first in his year's qualification examinations.

This left-wing student has now started serving his 2-year sentence stemming from the charges of endangering national security, and gathering and collusion to disrupt public security.
25-Sep-2012