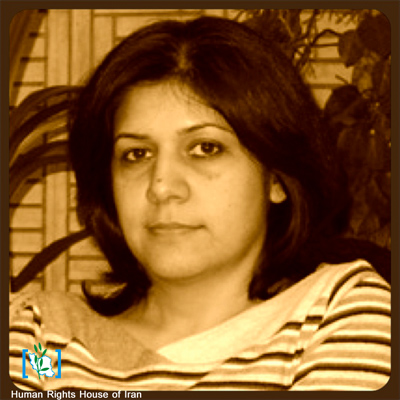 Mojgan Emadi: Prisoner of the day
RAHANA: On February 4, security forces raided more than 30 homes of Bahais in Shiraz and arrested 12 Bahai faith followers. Mojgan Emadi, 35, was one of them. During the raids, forces searched all the homes, in some cases ransacking the premises for five hours, and treated the residents roughly. Forces confiscated computers, books, photographs, and personal items belonging to individuals other than the 21 suspects for whom they had arrest warrants. The 12 arrested individuals were transferred to Shiraz Intelligence Office Detention Center, also known as No. 100.

Families of the detained Bahais have been kept from entering the Shiraz Revolutionary Court to find out about their case files and their charges. Mojgan Emadi is mother of two young children who have only been allowed to visit with her twice since her detention, according to a heartfelt 5 March letter Mehrzad Mohebpour, Mojgan Emadi's husband, wrote to his wife.
07-Mar-2012