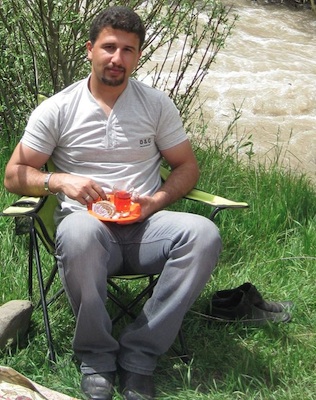 Faran Khan Yaghma: Prisoner of the day
HRANA: Five forces from Sari Intelligence Office went to Faran Khan Yaghma's home on June 9 and arrested him. The men initially introduced themselves as employees of Sari Municipality; they did not present a warrant ad pushed their way into Khan Yaghma's home. The forces searched the premises while they physically abused the residents and insulted their religious beliefs. They took religious books and art, several computer hard disks and storage media. When, during the search, Faran Khan Yaghma's father, 60, insisted to enter his home, one of the forces slapped him and locked him up in the kitchen. Faran Khan Yaghma was transferred to an unknown location.

Faran Khan Yaghma is a Baha'i student who entered Babolsar University in 2006 to study math. After six semesters, Khan Yaghma was expelled from Babolsar University due to his Baha'i faith.

On June 20, Khan Yaghma's detention orders were extended for an additional week. His charges were listed as "propagating against the regime," "propagating falsehoods," and "creating public anxiety." His family have not been allowed to visit with Khan Yaghma since his arrest.
04-Jul-2012