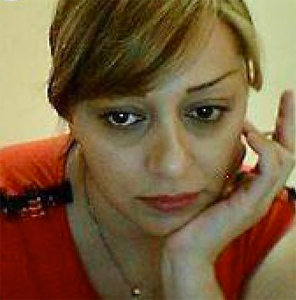 Hanieh Farshi: Prisoner of the day
RAHANA: Hanieh Farshi Shotorban, 28, is a blogger from Tabriz. Security forces entered Hanieh Farshi's home on 18 July 2010 at 6:00 a.m. and arrested her after searching her home. They also confiscated her computer, telephone, and personal items. She was first transferred to Tabriz Intelligence Office Detention Center, and later to Evin Prison in Tehran.

In June 2011, Branch 28 of Tehran Revolutionary Court under Judge Moghisseh, sentenced Farshi to seven years in prison on charges of "insulting the Supreme Leader," "acting against national security," and "insulting Islamic sanctities."

After serving seven months in "temporary detention" inside Evin Prison's Ward 209, Farshi was transferred to Evin Prison's Methadone Ward, where other female political prisoners are also kept. She does not have telephone and in-person family visit privileges.

Update, RAHANA: Committee of Human Rights Reporters reported on 8 February that Hanieh Farshi is in poor health inside Evin. She suffers from kidney problems according to the report and was transferred to a hospital for treatment, but she was returned to the prison without any improvement in her conditions.
12-Feb-2012