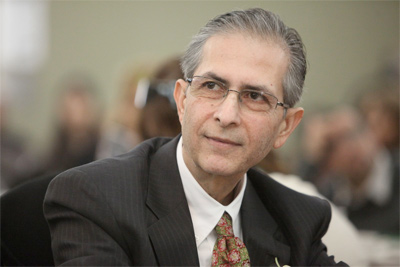 Mehrdad Mashayekhi: Scholar
georgetown.edu: Mehrdad Mashayekhi was born in Tehran, Iran and has resided in the U.S. since 1972. He received a. B.A. and M.A. in economics (Case Western Reserve University, 1976, Cleveland, and The American University, 1979, Washington D.C.), and a Ph.D. in Sociology from The American University, in 1986. Mashayekhi is a Visiting Assistant Professor at Georgetown University. He joined the Department of Sociology and Anthropology in 1989 and has alternately taught as adjunct and visiting positions >>>

Mashayekhi's defense of democracy:


مناظره دکتر مهرداد مشایخی با دکتر علی جوادی در کانون from Iran e Ma TV on Vimeo.
06-Oct-2011