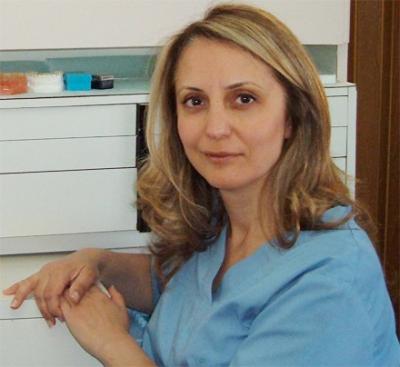 Parastoo Farhoodi
A few weeks ago almost 7000 uninsured patients crowded the Los Angeles Sports Arena over a one-week period to receive rudimentary health care from volunteer medical professionals. Dr. Parastoo (Paris) Farhoodi, one of the volunteer dentists, was advised that due to the large number of patients and small number of volunteer dentists only one procedure per patient was practical. She says many of the patients she diagnosed needed a lot more than that. Some were turned away after waiting overnight for treatment. Dr. Farhoodi hopes to be able to do something about the situation by creating a network of volunteers through her contacts with other Iranian-American medical professionals. A simple phone tree or email list could bring a few more dentists to the floor next time, she states.

The Remote Area Medical Volunteer Corp (RAM), the American charity organization that contacted Dr. Farhoodi for help, was so named because it originally served remote areas like the Amazon or parts of Africa. But due to inattentive health care policies in the United States, lack of access to medical treatment in the US is growing to be a problem on a par with that of the poorest countries in the world.

I was surprised to find that RAM contacted Dr. Farhoodi directly rather than through the Iranian American Dental Association, which could have mobilized a larger Iranian contingent. So I checked the IADA's website to see if its mission statement included charity work. Here's what I found:

The Iranian-American Dental Association is a non-profit organization of oral health care professionals in California, dedicated to bringing the Iranian dental community in California together to affirm their commitment to professional advancement, while celebrating their cultural heritage. There is no mention of charity being part of this organization's mission. By contrast, the mission statement for the Indian Dental Association of California includes the following clause: To help the needy through its charity drive, donation of professional services by its members and by providing a forum for various organizations for their charitable cause. Though she was very busy during her volunteer work, Dr. Farhoodi was delighted to see one other Iranian health care professional on the arena floor, and she hopes there were others that she did not know about. But she's working on helping bring more help to her community next time around.

As you sow so shall you reap.
19-May-2010