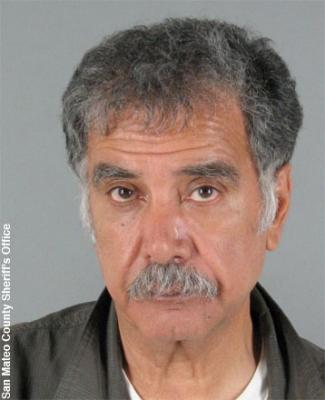 Pooroushasb "Peter" Parineh
REDWOOD CITY, California (San Jose Mercury News) — A Woodside man arrested on suspicion of slaying his wife in the couple's multimillion-dollar home has been charged with the special circumstance of murder for financial gain, which could leave him facing the death penalty, a prosecutor said.

Pooroushasb "Peter" Parineh, 64, was arraigned Monday afternoon on charges he killed Parima Parineh, and is being held without bail. He didn't speak to the judge during the brief hearing.

Peter Parineh told investigators that he came home on the afternoon of April 13 to find his wife dead in the couple's home at 50 Fox Hill Road. He said it was a suicide, but investigators later learned she had been shot twice in the head.

Parineh was arrested Thursday in Sunnyvale after a nearly two-month investigation. Authorities haven't released what evidence led them to make the arrest.

Prosecutor Al Giannini said he could not reveal details of the case, but added Peter Parineh was having money problems.

"His financial situation was such he would have benefitted greatly" from his wife's death, he said.

The couple's Fox Hill home was in foreclosure at the time Parima Parineh died and they had not paid property taxes on that house, which they bought for $5.1 million, since December 2008. Peter Parineh, a real estate broker, also faced some legal problems. A court ordered him in February 2009 to pay $1.1 million to settle a lawsuit over a real estate deal gone bad.

Police also said they believed that Parima Parineh had a life insurance policy that was worth millions of dollars. Giannini confirmed the existence of the insurance policy, but wouldn't discuss its amount.

Parima Parineh was a painter who came to the United States from her native Iran when she was 22. She won awards for her work and participated in numerous shows.

The San Mateo County District Attorney's Office will decide in the coming months whether to seek the death penalty.
22-Jun-2010