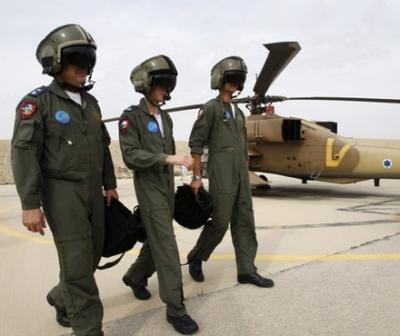 Israeli pilots refuse to attack Iran
Three Israeli air force pilots abandoned a planned attack on Iran's nuclear sites today and landed their bombers in Tehran.

"We have refused to carry out or mission because we believe the nuclear dispute should be resolved through peaceful means," they said in a joint statement.

The pilots said they were ordered to bomb nuclear sites in Natanz, Qom and Isfahan. But the night before their mission they debated the consequences and concluded that carrying out the bombings would cause unnecessary deaths and destruction.

"The IAEA, which closely monitors Iran's nuclear sites, has never accused Iran of trying to build nuclear bombs," the pilots said in their statement. "Also our government, as well as the United States, have not discovered any evidence of a military component in Iran's nuclear program."

Iranian state TV reported that the pilots would be handed over to a UN special envoy.
01-Apr-2010