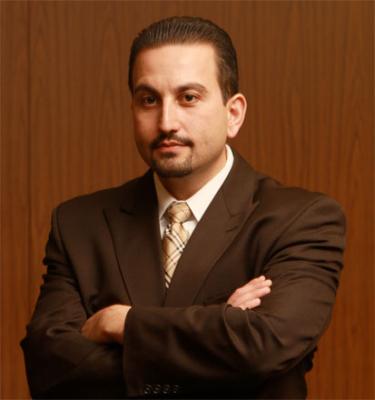 Arvand Naderi
California defense attorney Arvand Naderi was still in high school when 19-year-old "David" was convicted of a robbery that landed him in state prison for 14 years. Upon his release at the age of 33 in 2007, David did not know how to look for a job, open a checking account, or rent a room. Like many ex-convicts that were jailed at an age too young to develop survival skills in the outside world, David may have joined the statistics by committing another robbery and ending up in prison again--this time with a longer sentence.

Fortunately, during the length of David's incarceration, Arvand Naderi had been learning more than just law in law school. He was coming to an understanding of justice. When he became a lawyer, Naderi volunteered for the California Department of Corrections and Rehabilitation mentoring program--named VIP (Volunteers In Parole)-- and took the newly released David under his wings. Thanks to the young Lawyer's guidance, David--now three years out of prison--has a stable job, a comfortable place to live, a car, and most importantly a network of friends. He will not be among the 7 of 10 ex-convicts who return to prison after a brief taste of freedom. He will not victimize another citizen. He will not cost the California taxpayer $47,000 a year to keep him locked up.

Frustratingly, the mentoring program has recently been canceled due to budget cuts. But while the program was active Arvand Naderi took advantage of it to perform a valuable service to his community and to better the life of another human being.
13-Apr-2010