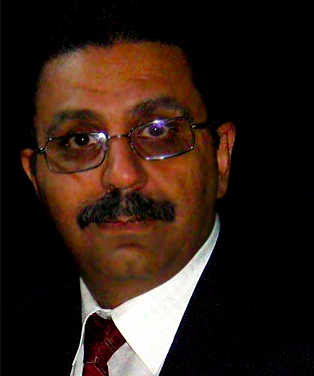 Keyvan Rahimian: Prisoner of the day
P.C.E.D.: Keyvan Rahimian, a Bahai citizen and a Professor at the Bahai Online University, presented himself on September 30, 2012, to the Shahid Moghaddasi Court at Evin Prison in Tehran, to begin serving five years in prison.

His initial court was held on June 11 without his lawyer in Branch 28 of the Revolutionary Court and this Bahai citizen was sentenced to five years' imprisonment and cash fines of 97 million Rials.

Earlier, Kamran Rahimian, brother of Keyvan Rahimian and his wife Faran Hesami were each sentenced to four years in prison by Branch 15 of the Revolutionary Court on similar charges of "membership in Bahai community" (Article 499) and "assembly and and collusion with the intent to disturb national security" (Article 610).

It should be noted that after the lower court ruling, the appeals court upheld the verdict and Kamran Rahimian was transferred from Evin prison to Rajaee Shahr prison. When Faran Hesami returned to the court at Evin Prison for administrative followup of her husband, she found out that the court has already approved her sentence. Therefore she was arrested and transferred to the Women's Ward of Evin prison on the same day.

As a follower of Bahai faith, Keyvan and Kamran Rahimian's father was executed in 1984.
03-Oct-2012