Khamenei Born in London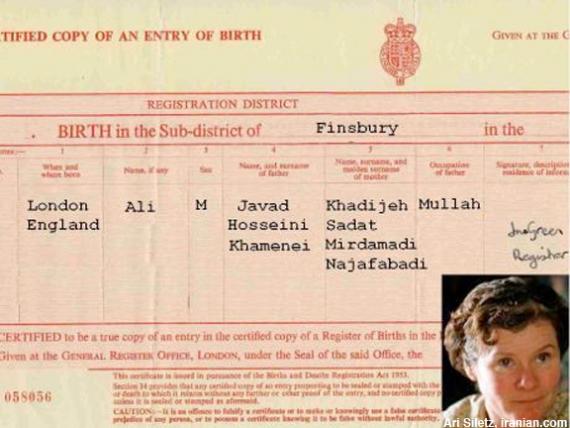 "
I heard him cry 'Yaa Ali,' loud and clear,
" says 106 year old British midwife (1970 photo above) present at the birth of Iran's Supreme Leader, Ayatollah Seyd Ali Khamenei. She came forward after a recent claim that the Ayatollah spoke at the moment of birth. "Mashad? No, he was born right here in London!" she states. Following her revelation, a copy of Khamenei's British birth certificate was found at a London registry. The birth certifiacte discovery exacerbates Khamenei's troubles at home as he struggles against accusations that he is a British agent.
04/28/2011 - 13:37