Wanted Alive!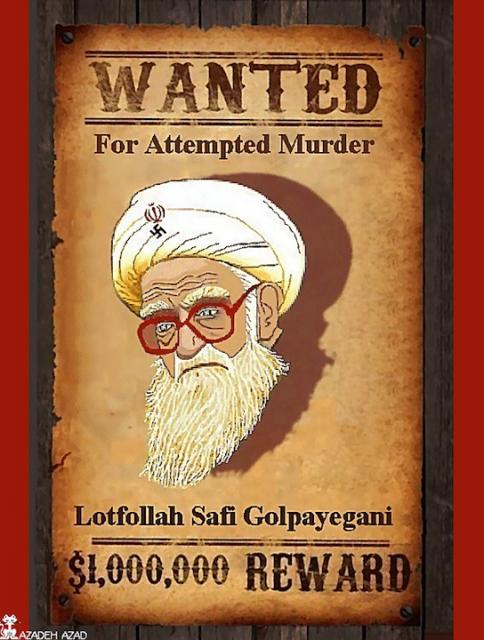 As Grand Ayatollah Lotfollah Safi Golpayegani, a resident of Qom, Iran, has issued a death sentence
against Shahin Najafi, the Iranian rap singer, for the lyrics of his latest song "Naqi", and as, apparently,
a dubious website from Iran
www.shia-onlinbe.ir
has put a $100,000 bounty on Najafi's head, I, as a
citizen of the world, have decided that Ayatollah Golpayegani has committed the crime of attempted
murder, for which he must be arrested and brought on trial in the International Criminal Court (ICC) of
the Hague. This poster offers a reward of 1 million dollars to anyone who apprehends this "Grand Criminal" ALIVE!
05/12/2012 - 09:00