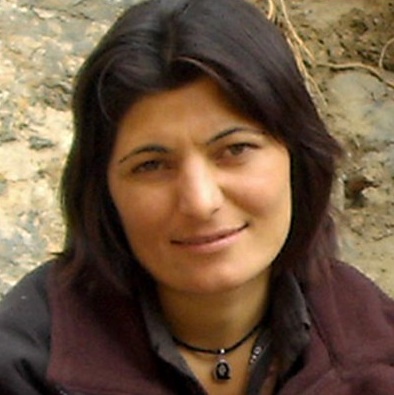 Zeinab Jalalian: Prisoner of the day
Mellimazhabi.com: Mohammad Sharif, lawyer to Kurdish political prisoner Zeinab Jalalian told Azarmehr Women's Organization that his client is in critical physical and psychological conditions and unless she receives proper medical treatment, her health will deteriorate further. Mohammad Sharif pointed out that according to the Iranian Constitution, prison authorities are responsible for the health and care of prisoners.

Zeinab Jalalian's family told Azarmehr that she is no longer able to sit and talk during prison visits, due to severe pains and discomfort.

In 2009, Zeinab Jalalian was sentenced to death on charges of "moharebeh (enmity with God)," and "cooperation with PJAK." She has spent almost five years in different prisons in Iran. An appeals court later reduced her sentence to life in prison.

Immediately after her 2007 arrest, Jalalian, 28, spent four months in solitary cells inside the Kermanshah Intelligence Office Detention Center under severe torture. She sustained a major head injury for which the forces transferred her to a hospital in Kermanshah. While at the hospital, Jalalian tried to alert others about her prison torture, but she was separated from other patients.

Jalalian has been severely beaten and flogged several times while in custody of Kermanshah Intelligence Office forces. Using cables, forces flogged the soles of her feet, and they interrogated her blindfolded and with her feet and hands chained together. She wrote in a letter describing her tortures, "When they flogged me on my feet, they transferred me back to my cell in a state of unconsciousness. There, they made me walk down the hallways with my injured feet, and they they would flog me again."

Zeinab Jalalian has never accepted any of her charges. In an illegal move in 2009, while she had already been sentenced and was waiting for results from her appeal from the Supreme Court, she was transferred to a solitary cell again for three months. She embarked on a hunger strike to protest her illegal transfer, and was once again transferred to Kermanshah Prison's General Ward after her health deteriorated.

She was transferred from Kermanshah Prison to Evin Prison's Ward 209 in March 2010, where she was put under pressure to provide television interviews. Intelligence forces promised Jalalian that in return for a television interview, her death sentence would be overturned. Pressure on Zeinab Jalalian mounted after the executions of four Kurdish political prisoners in May 2010. After spending five months inside Evin Prison's Intelligence Ministry Ward 209, Zeinab Jalalian was transferred back to Kermanshah Prison.
23-Jul-2012