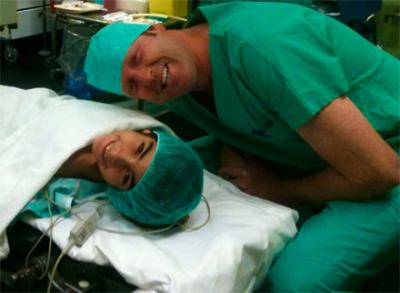 Kourosh Salari
After 18 months of constant illness including tonsillitis, various throat infections and the like, our good friend and Ear Nose & Throat specialist, Jean Marc, pictured with Kourosh in theatre, suggested it was time to have his tonsils removed.

Kourosh, a 6 year old twin,  was very inquisitive in the lead up to the operation. He wanted to understand every detail of his procedure. And we told him everything he wanted to know. Which is why he was so well prepared, and fearless.

Here's to the Belgian health care system. The best there is.
31-May-2010