ANVARI: Do you want peace?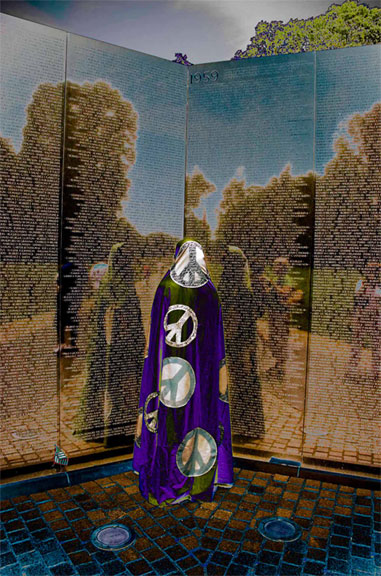 - U.S. soldiers killed in Vietnam: 58,217
- North Vietnamese killed: 1 million
- Vietnamese civilians killed: 4 million
This photograph is taken by the Vietnam War Memorial in Washington DC where the names of approximately 58,000 American soldiers who died in Vietnam are engraved on a long black stone wall. The figures have been taken from Wikipedia. See first photograph talen in Arlington Cemetery, near Washington DC.
11/26/2007 - 11:01