Hossein Shariatmadari: Our Spy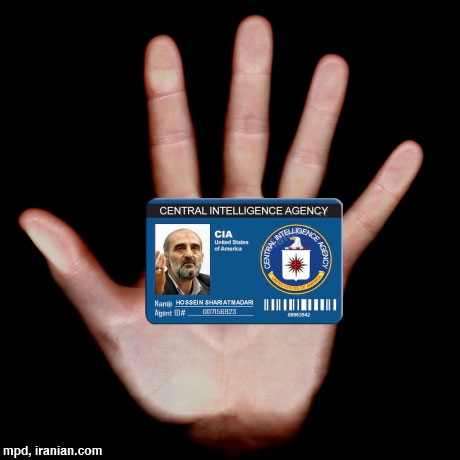 یک منبعِ موثق، که نخواست نامش فاش شود، گفت حسین شریعتمداری، مدیر مسؤول روزنامه کیهان،
جاسوس ما در میان اصولگرایان است. این منبعِ موثق، که نخواست از ما کمک مالی بگیرد، گفت:
او از کارتِ شناسائی شریعمداری اسکن گرفته که در بالا مشاهده می‌فرمائید.
According to a reliable source who wished to remain anonymous
Kayhan newspaper Managing Editor Hossein Shariatmadari
is our spy amongst the conservatives. This source who refused
to get paid for this informatio, gave us a scanned image of
Shariatmadari's ID card.
02/22/2011 - 23:41