Showing Your Body on Webcam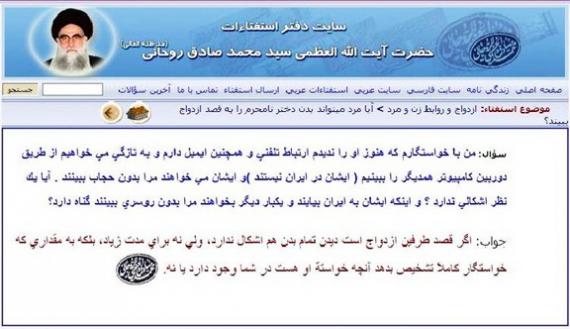 Question: I have not yet seen my suitor. I contact him by phone and email. In the near future we plan to see each other via computer camera (he does not live in Iran) and he wants to see me without my hejab. Is it ok if he takes a look at me? Also would it be a sin if he comes to Iran and sees me one more time without my hejab?

Response from Ayatollah Seyyed Mohammad Sadegh Rohani: It's not a problem if both of you intend to get married. He can even look at your entire body, but not for long; only enough for your suitor to decide for sure if you have what he's looking for.
04/05/2011 - 14:54