Twenty-five years ago Majid Abedi picked up a professional SLR camera, a Canon EOS 650, for the first time and he has not stopped capturing the magnificent beauty of ancient and Islamic Persian culture since. Majid has snapped hundreds of photographs documenting Iran's historical sites and architecture as well as putting those images into historical context so that viewers can understand what they are seeing well beyond its physical beauty.
Capturing An Ancient City
Majid considers himself an introvert, someone better suited for the solitude of photographing historical sites and architecture than the social nature of photographing people. So when he visited Esfahan in 2017 to set his eye on the mosques and other historical sites, it was a perfect match.
"When I went on the photography trip last year to Iran, it was so fulfilling because it was an opportunity to explore Iran's rich history," Majid said. "It was also an opportunity to imagine and to capture on film what this old civilization would look like in its prime."
Stepping into the old city of Esfahan was an excellent chance for Majid to experience firsthand the old civilization, or at least the old architecture and transport others, through his photographic lens, to another time.
When I take a photograph, I try to add a little of that feeling back into it…that feeling of actually being there.
"Esfahan is an interesting city," Majid said. "It has an interesting history because at one point it was the capital of Iran and it was completely rebuilt by Shah Abbas of the Safavid dynasty who invested heavily in infrastructure and the arts and made the city a jewel of Iran."
Most notable of Shah Abbas' legacy is the Sheikh Lotfollah Mosque (named after a Lebanese cleric of the royal court) which was constructed over the course of 16 years. The intricate interior and exterior designs of the mosque and the mosaic tiles are stunning. And the fact that no details were left without careful consideration and work, makes the mosque stand out as an extraordinary work of craftsmanship.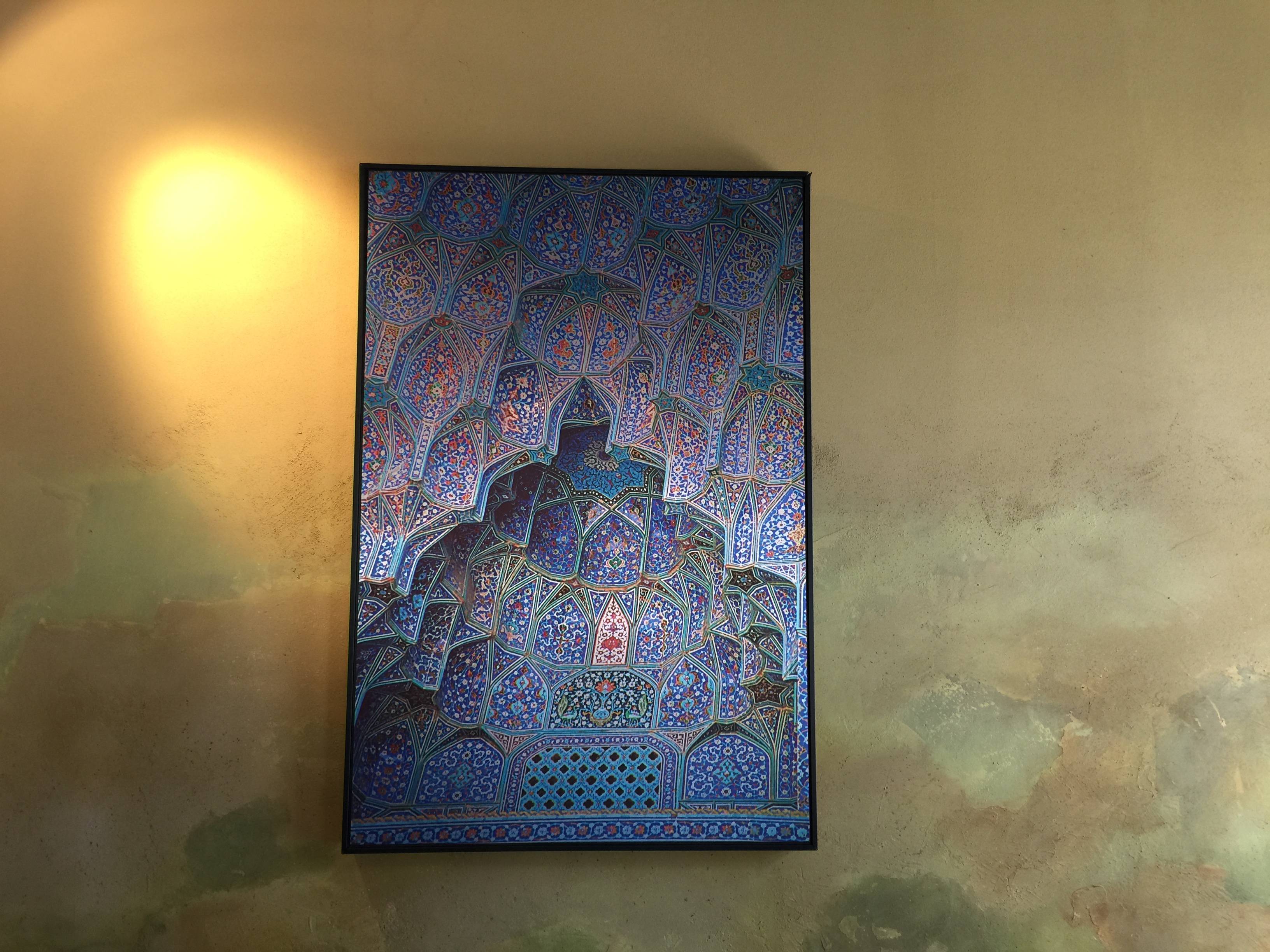 "The Shah was ambitious," Majid said. "Not only did he rebuild the entire city of Esfahan, he built the Sheikh Lotfollah Mosque which was, until recently, a private mosque reserved just for the royal court. No one outside of the royal court was allowed into he mosque so we are just now getting to see the beauty of this unique structure."
But Shah Abbas didn't just rebuild the City of Esfahan, he also expanded the Iranian empire and united the Persian tribes. And it's this type of history that Majid says that people need to know when they're viewing these beautiful architectural feats.
"A lot of this history is lost," Majid said. "And you can't capture that just in a photograph because it is 2D and because seeing a photograph isn't the same as actually being there…When I take a photograph, I try to add a little of that feeling back into it…that feeling of actually being there."
Majid also says that it's important for him to capture the spiritual aspects of these sites, the feeling of being inside these structures and their awe-inspiring designs.
"It's a spiritual experience for me," Majid said. "When I visited the mosques in Esfahan, I spent hours just staring up at the ceiling. The patterns on the ceiling can play tricks on your mind because they are so mesmerizing. And it's really amazing because there are very few tourists there so you get the mosque almost entirely to yourself."
Majid has published several photo books and occasionally does photo slideshows with historical commentary because he feels it's important that people see Iran's ancient and Islamic sites and structures, but that they also know that history.
Majid's photography can be found at: www.MajidAbediPhotography.com
Instagram: @abedi_photography