Freedom of speech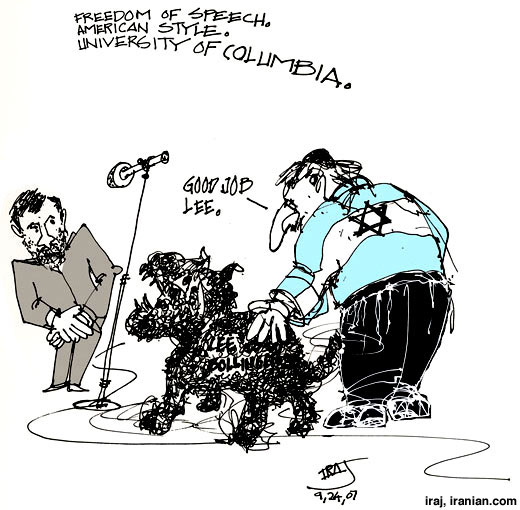 This cartoon is based on the following Iranian expression.
SAG DAR-E KHOONE-YE SAAHAABESH SHIR ME-SHE
A dog becomes a lion in front of its master's house.
I believe Lee Bollinger, the president of Columbia University, revealed such boot licking character of himself when affronted an invited guest. And those who cheered for his malicious insults are nothing more than brainless cowards.
10/02/2007 - 15:16