Sigheh Orgy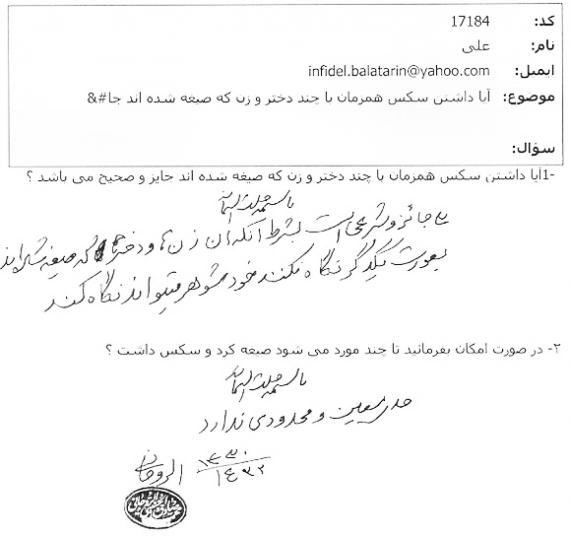 Ayatollah Seyed Mohammad Bagher Rohani responds to questions:
Question 1- Is it permissible and correct to have simultaneous sex with several girls and women?
Answer: ... Yes. Based on the sharia it is permissible if the women and girls who have become temporary wives (sigheh) do not look at each other's genitals. Only the husband can look.
Question 2- If it is permissible, how many sigheh girls/women can one have sex with?
Answer: ... There is no certain limit.
10/12/2010 - 13:51