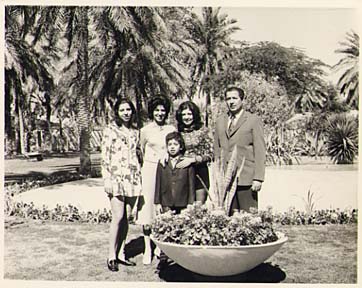 "Best period of my life": Cheri (second left) with Amir, daughters Shirin and
Sheila (right) and Yaqoub in Abdan's Manzariyeh -- the refinery head's
residence (early 1970s).

---
Web Site Design by: Multimedia Internet Services, Inc. Send your Comments to: jj@iranian.com.
Copyright © 1997 Abadan Publishing Co. All Rights Reserved. May not be duplicated or distributed in any form.