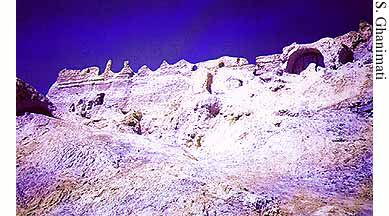 The high walls of a terrace that houses the fire temple of the Kuh-e Khwaja complex, Lake Hamun, eastern Iran (circa 200-800 A.D.).
---

---
Web Site Design by: Multimedia Internet Services, Inc. Send your Comments to: jj@iranian.com.
Copyright © 1997 Abadan Publishing Co. All Rights Reserved. May not be duplicated or distributed in any form.