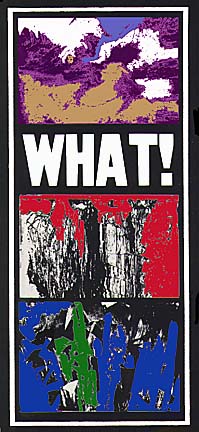 From a black & white flyer for a show at Jazeh Tabatabaie's
Modern Art Gallery in Tehran (1965). The colors are not original.
Copyright White Cloud

---
Web Site Design by: Multimedia Internet Services, Inc. Send your Comments to: jj@iranian.com.
Copyright © 1997 Abadan Publishing Co. All Rights Reserved. May not be duplicated or distributed in any form.